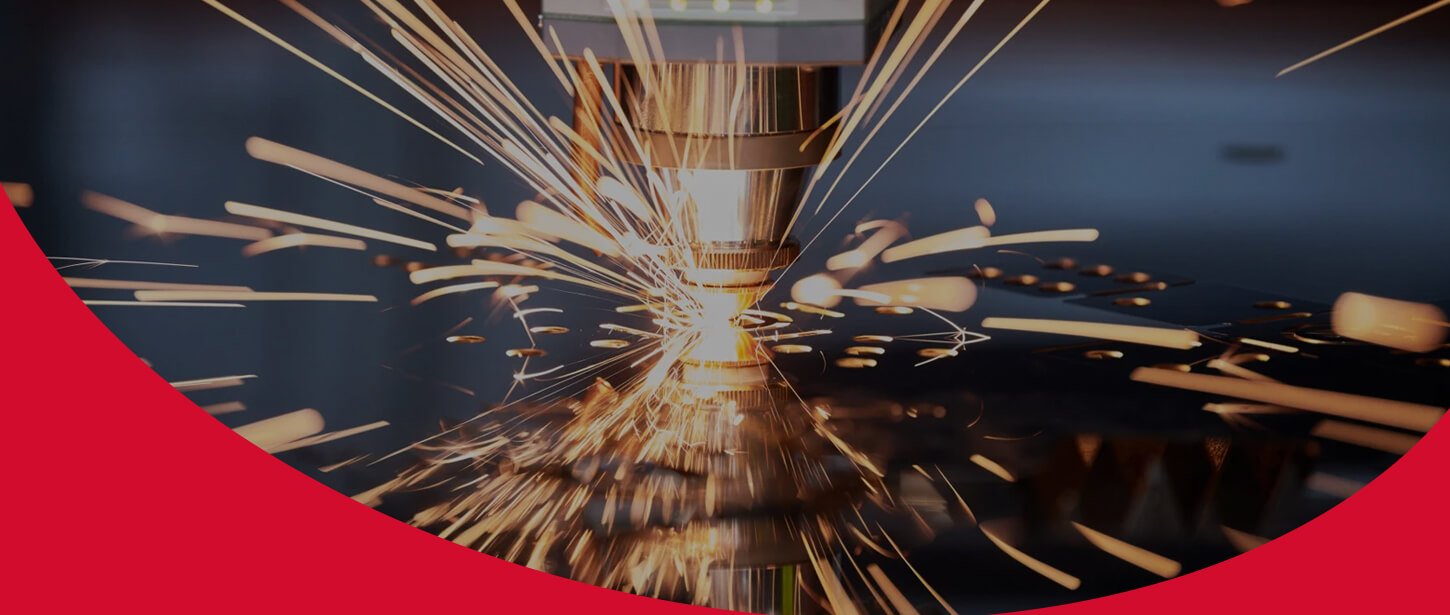 Aluminum Laser Cutting
Job Works in Chennai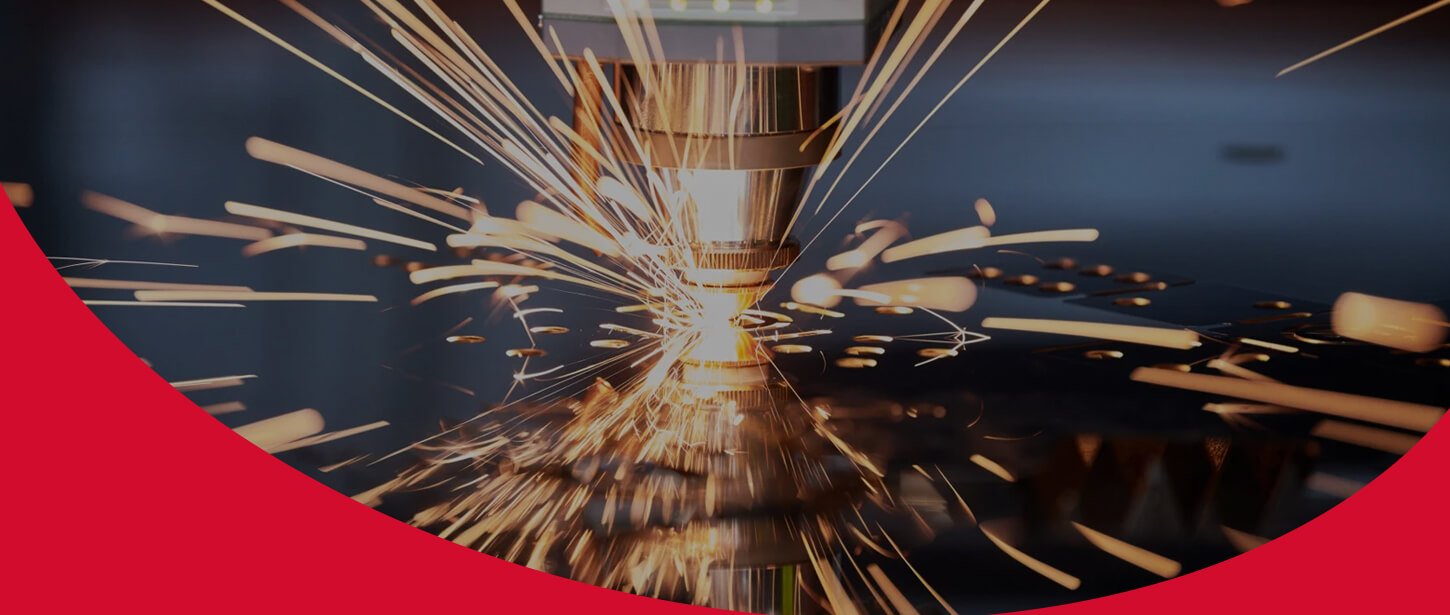 Aluminum Laser Cutting
Job Works in Chennai
Aluminum Laser Cutting Job Works in Chennai
Royal Tech Engineering is one of the reputed manufacturer and aluminum laser cutting job works best in Chennai surroundings. We have the resources, the capabilities, and the expertise to provide you with perfect and punctual finished products. Place your order on our broad shoulders & put your pressures at ease. Contact us: 9840950399.
Lasers provide little distortion and minimize secondary machining – smooth edges and minimal to no Dross or Burrs. Parts fall out clean and ready for shipment.
Our new Bystronic Laser is adds a second high production laser to our facility – with automation provided by the sheet shuffler.
Melt and Blow
Once a penetration hole is made or the cut is started from the edge, then, a sufficiently strong gas jet could blow the molten material out of the cut kerf  to prevent the temperature rise to the boiling point any further.  Cutting with inert gas jet requires only one tenth of the power required for vaporization. Note that the ratio latent heat of melting to vaporization is 1:20.
Capabilities of the Aluminum Laser cutting job works
Aluminum Laser cutting job works to our customers. Our large assortment of fabrication equipment and experienced work force affords us the capability to handle nearly any fabrication project so you can be sure that your project is in the right hands.
Process Characteristics
It is one of the faster cutting processes.
The work piece does not need clamping but work holding is advisable to avoid shifting with the table acceleration and for locating when using a CNC program
Tool wear is zero since the process is non contact cutting process.
Cuts can be made in any direction polarization may affect process efficiency
The noise level is low.
The process can be easily automated with good prospects for adaptive control in the future.
No expensive tooling changes are mainly "soft". That is they are only programming changes. Thus the process is highly flexible.
Some materials can be stack cut, but there may be a problem with welding between layers.
Nearly all engineering materials can be cut. They can be friable, brittle, electric conductors or non conductors, hard or soft.
Aluminum Laser Cutting  
Laser cutting is able to cut faster and with a higher quality than competing processes:
Punch Aluminum Laser cutting
Plasma inhume Laser cutting
abrasive water jet Laser cutting
ultrasonic Aluminum Laser cutting
oxyflame, sawing and milling
Can be automated aluminum welding
50% industrial lasers in Chennai are used for metal cutting
Process Response
The cut can have a very narrow kerfs width giving a substantial saving in material
The cut edges can be square and not rounded as with most hot jet processes or other thermal cutting techniques.
The cut edge can be smooth and clean. It is a finished cut, requiring no further cleaning or treatment.
The cut edge can be directly re-welded with little to no surface preparation.
Capabilities include:
When you search our members by area of expertise, institution, location, and more, we use their profiles and unique publishing histories to match the right researchers to your specific requirements.
More than 90% of Research Gate members surveyed said they were interested in receiving messages from potential employers.
When you find relevant candidates, message them directly or save them for later to contact them at any time.
What type of laser can cut aluminum?
Fiber laser
In order to perform laser cutting, there are usually two different kinds of lasers: CO2 and fiber laser. They both guarantee very precise and clean cuts; however, when it comes to aluminum laser cutting, a fiber laser proves to be the best option.
What is the working process of laser cutting?
Laser cutting is mainly a thermal process in which a focused laser beam is used to melt material in a localized area. A co-axial gas jet is used to eject the molten material and create kerfs. A continuous cut is produced by moving the laser beam or work piece under CNC control.
How do you calculate CNC laser cutting?
CNC Laser Cutting
Total Piercing Time = Number of Pieces * Part Pierce Time.
Total Cutting Time = (Inches of Cut / Part Cut Time) * 60.
Run = 3600 / ((Total Pierce Time + Total Cutting Time) * Material Multiplier)
Run Type = PCS/HR.
What size can aluminium be laser cut?
Aluminium Laser Cutting Service
| | |
| --- | --- |
| Maximum cutting dimensions: | 4000mm x 2000mm |
| Minimum cutting thickness: | 0.5mm |
| Maximum cutting thickness (Laser): | 12mm |
How strong is laser cutting?
Today, modern fiber lasers can cut mild steel up to a thickness of more than 25 mm, stainless steel up to 15 mm, aluminum up to 15 mm, brass up to 8 mm and copper up to 6 mm – and all this with very good quality.
What is the meaning of job work?
Job work means undertaking any treatment or process by a person on goods belonging to another registered taxable person. The person who is treating or processing the goods belonging to other person is called 'job worker' and the person to whom the goods belongs is called 'principal'.
Can aluminium be cut with a laser cutter?
Firstly, laser cutting is definitely the way to go when cutting aluminium. Its high speed combined with the right expertise makes a burr-free cutting process possible, as our partners have proven.